Purple offers four different mattress models. There's the Original Purple, which started it all for the company. This bed is comprised of layers of foam and the special Hyper-Elastic Polymer top layer. Then in early 2018, Purple introduced three new models called the Purple 2.0, Purple 3.0, and Purple 4.0. These new models incorporate coils in addition to the top layer of polymer. If you want more information on how the Original Purple compares to the New Purple models, be sure to check out our full Purple mattress comparison. For now, though, let's focus on the advantages that the Original Purple mattress provides.
Unique Gel-Like Feel
As we alluded to above, the Original Purple mattress uses a patented material called Hyper-Elastic Polymer, which gives the bed a very particular type of feel. Polymer, for those of you who aren't familiar, is not a type of foam. Rather, it feels and functions more like silicone or gel, which is why we describe the bed as having a gel-like feel. As you lay down on the bed, you can feel the polymer shifting, adjusting, and folding under your body.
At first, we have to admit, it feels a little weird. Not everyone is going to love the feel of the bed. It's definitely different than the typical foam mattress. However, after you spend a few nights on the bed, we've found that most people end up really enjoying the feel of the Hyper-Elastic Polymer. In fact, Slumber Yard team member Matt, after sleeping on the Purple 4.0 mattress, refuses to switch back to any other kind of bed because he likes the feel so much.
The other nice thing about Hyper-Elastic Polymer is that it's extremely responsive. It snaps back to position almost immediately after pressure is released off the bed.
This high level of responsiveness means you won't ever feel like you're stuck in the mattress. Instead, you'll find it very easy to move around and switch positions. To be fair, you don't really get any sort of that stuck-in-the-mud type feel with the Lull mattress either, despite its memory foam top layer.
Temperature Regulation
In addition to having a unique feel, Hyper-Elastic Polymer provides other benefits, as well. Most notably, it helps Purple beds sleep on the cooler side of the spectrum. First, Hyper-Elastic Polymer is considered a temperature neutral material. It simply does not retain heat the way common foams do. This should help keep you from warming up at night.
Plus, the design in which the polymer material is laid out helps, as well. Instead of just using a thick slab of the polymer, Purple purposely constructed the top layer in a grid formation, creating tons of tiny squares. This design allows for a good amount of airflow near the top of the bed. The tiny squares end up functioning as air pockets and when you apply pressure on the surface, you can actually feel air flowing up through the cover.
All in all, we have to give the edge to Purple in terms of temperature regulation. If you're a hot sleeper, Purple is the better option, plain and simple. We even included Purple on our list of the Best Beds For Hot Sleepers.
What Lull And Purple Have In Common
Above we described the relative advantages each bed has over the other, but what similarities do they share? Let's discuss that subject next.
Ideal For All Types Of Sleepers
Despite the differences in terms of feel, we think both beds land around a medium on the firmness scale. In other words, we found both mattresses to be very accommodating. They're not too firm or too soft and both beds offer a nice balance between support and pressure relief.
As such, we think all types of sleepers will be just fine on either Lull or the Original Purple. It doesn't matter whether you sleep primarily on your back, stomach, or side. If you're looking for a mattress that provides a little more lumbar support, be sure to check out our list of the Best Firm Mattresses. Alternatively, if you're looking for a super plush mattress, you may want to check out our list of the Most Comfortable Mattresses.
Large Body Types
Although we think both mattresses will work for all sleeping positions, we don't think the beds will work for all body types. Given the construction of each bed, we'd only recommend them for petite and average sized individuals. Large individuals (250+ lb) will likely want to explore other options. Specifically, big folks will want to get a mattress that contains coils. Beds that contain coils are generally more durable and provide more support than beds comprised entirely of foam. Durability and support are important factors for heavy individuals since they put more pressure on a mattress than a petite sized person.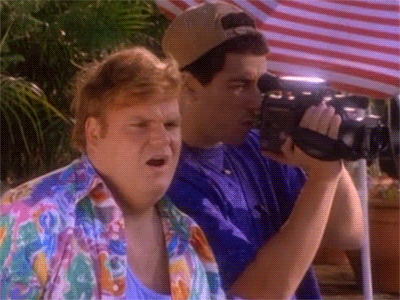 If you're a large individual reading this and you like the sound of the Original Purple mattress so far, don't worry, there are still options for you. As we mentioned earlier, Purple offers other mattress models that contain coils. Be sure to check out our reviews of the Purple.2, Purple.3, and Purple.4 mattresses. They're a bit more expensive, but they definitely provide more support for heavy folks. If you were leaning towards Lull, we still got you covered—take a look at our list of the Best Hybrid & Coil Mattresses.
Considerations For Couples
We think both beds will be just fine for couples as long as both partners agree on feel (I'm mainly talking about Purple here). Obviously, if one person in the relationship doesn't like the feel of the bed, then it's probably a no-go. Once you get passed that hurdle, though, both mattresses get passing grades in terms of edge support and motion isolation. These are two of the most important factors for couples to consider when shopping for a new bed. Let's address each topic individually.
First, both mattresses deaden movement well. In our tests, we noticed very little motion that was transferred from one side of the mattress to the other. This topic is particularly important for couples in which one or both partners tend to move around a lot. The less motion that gets transferred between sleepers, the more restful sleep each person will get (i.e. you won't be disturbed every time your partner moves).
Next, both beds also provide adequate edge support. They're certainly not the best mattresses ever in this department, but they're solid enough around the perimeter to get the job done. At the end of the day, we don't think couples will experience any major issues with either bed. Solid edge support is vital for couples who split a smaller sized mattress, like a full or queen. The better the edge support, the more useful space both partners will have to themselves.
Purple Mattress vs Lull Review Verdict
You made it to the end of this comparison. Hopefully you learned a little more about each mattress and you now have a better idea of which bed is right for you. If you're still struggling with the decision, let's review the three main differences.
Feel — Do you like a soft foam feel or do you want to try something different? If you don't want to rock the boat, go with Lull. If you're feeling frisky, give Purple a try.
Price — If you're on a tight budget, Lull is going to be the cheaper option.
Sleeping Temperature — If you tend to warm up at night, Purple is going to the better option thanks to its special top layer and design.
That's it for this comparison. We hope you found it helpful. Thanks for choosing The Slumber Yard.