Tuft & Needle is known throughout the industry as one of the "best value" mattress brands. In addition to the Original Tuft & Needle mattress (the target in this comparison), the company also offers two other models. The first is the Nod mattress, which is even more affordable the Original T&N mattress. The second is the Mint mattress, which the company's more premium option. Enough about all that, though, let's talk about some of the areas in which the Original Tuft & Needle mattress is different from the Lull bed-in-a-box.
Tuft & Needle Mattress Layers
As we mentioned previously, the Tuft & Needle mattress consists of just two foam layers. On the bottom is a thick layer of dense poly foam. Like the Lull mattress, this layer acts as the foundation for the mattress. On top is what the company calls its T&N Adaptive foam.
This top layer is a proprietary foam that the company claims takes characteristics from both memory foam and latex foam. You might be wondering what this proprietary foam feels like. We'll address that subject in the next section.
Neutral-Foam Feel
Overall, we think the Tuft & Needle mattress has a soft, neutral-foam feel (similar to Lull, but without the memory foam properties). As the company eludes to, the top layer sort of feels and functions liked a mixed foam. The top layer is soft and comfortable like memory foam, yet it's responsive like latex foam.
Again, there's no clear winner when it comes to feel. Consumers have a wide variety of preferences. However, with that said, we have found that soft, neutral-foam appeals to a large subset of the population. It just seems like beds like Lull and Tuft & Needle don't ruffle many feathers. Consumers are generally pleased with the feel of both mattresses.
SEE ALSO: Tuft & Needle vs Bear Mattress Review
Responsiveness
As we touched on above, the top layer on the Tuft & Needle mattress is pretty responsive—more so than the top layer on the Lull mattress. As you can see below, after pressure is released from the mattress, the top layer snaps back fairly quickly.
Quick responsiveness is generally a positive sign for active sleepers who move around a lot during the night. These types of sleepers typically find it much easier to switch between positions on beds that are considered responsive. To be fair, you don't ever feel like you're stuck in the Lull mattress, despite having a memory foam top layer that is somewhat slow to respond. All in all, we think active sleepers will be just fine on either of these beds.
Tuft & Needle Is More Affordable
The Tuft & Needle mattress is much more affordable than the Lull mattress, plain and simple. This is no doubt the biggest advantage that the Tuft & Needle bed-in-a-box has to offer. A queen size T&N mattress has a MSRP of about $600, while a queen size Lull mattress has a MSRP of around $950.
With that said, you can regularly find both mattresses discounted. We've noticed that the price of the Tuft & Needle mattress fluctuates from time to time, especially around major holidays. It might benefit you to check the current price on TuftandNeedle.com. Lull regularly offers discounts, coupon codes,and promo codes to make their beds more affordable. You can usually expect a $50-$150 discount. Check Lull.com to see what kind of promotion the company is currently offering.
Similarities Between Lull And Tuft & Needle
As you read above, there's really only a few key differences between these two beds. They actually have more in common than you might think. Let's cover the areas in which these two beds overlap.
Firmness & Sleeper Type
Overall, we think both mattresses come in around a medium on the soft-to-firm scale. The majority of people out there will find the beds to be comfortable and not too soft or too firm.
Ultimately, both beds provide a good amount of support, as well a decent amount of pressure relief. As such, we think both the Tuft & Needle and Lull mattresses will work for all sleeper types. We wouldn't necessarily put either bed on our lists of the Best Beds For Back Sleepers or Best Beds For Side Sleepers, but we think all sleeper types will find the beds to be accommodating.
Weight & Body Type
Considering both beds have a fairly basic, all-foam construction, we'd recommend heavy people (call it 250+ lb) look for other options. In very general terms, heavy people are better off going with a bed that contains coils as opposed to dense support foams. Coils are more durable and also provide more support than the thick poly foams that all-foam beds (like Tuft & Needle and Lull) use for their foundations. This added durability and support is key considering the weight big body types apply on beds. If you're a big body type, you may want to check out our list of the Best Mattresses For Heavy People.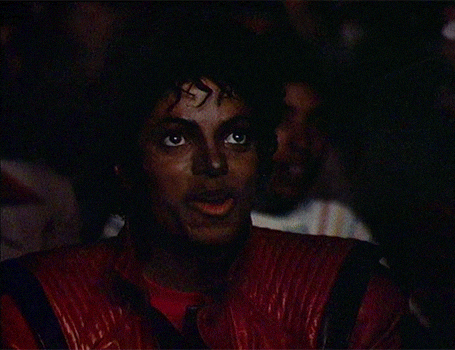 If you're a smaller or average sized individual, don't worry, you'll be just fine on either mattress. For these body types, both beds provide ample support.
Factors That Are Important For Couples
Last up, let's discuss two topics that are of particular interest for couples. Specifically, let's talk about motion isolation and edge support.
First, both beds do a good job of limiting motion transfer. This is key if you share a bed with a combo sleeper or a person with an overactive bladder. Mattresses that deaden movement well like Lull and T&N will hopefully mean you won't be disturbed every time your partner gets up to run to the bathroom or switches sleeping positions.
Next, both mattresses also provide fairly decent edge support. Our testing team never experienced any issues with either bed. Edge support is important if you and your partner sleep on a full or queen size mattress. Beds that are solid around the perimeter provide more useful surface area so that both partners can have their own space.
Tuft & Needle Mattress vs Lull Review Verdict
This was one of the more difficult comparisons for us to complete. As you probably deduced by reading the post, these two beds have a lot in common. If you're still struggling with which bed to purchase, consider the following two decision points.
Budget — If you're short on cash, Tuft & Needle is the clear choice.
Feel — If you like the feel of memory foam, we think you'll like the Lull mattress a little more than the T&N mattress. Likewise, if you're not a big memory foam fan, we think you'll like the Tuft & Needle bed more.
That's it for this mattress comparison. We hope it was helpful. Thanks for choosing the Slumber Yard.