GhostBed Company Policies
A big reason why online bed-in-a-box companies like GhostBed, Purple and Casper have been able to steal a large portion of market share from brick and mortar retailers is due to the generous polices they offer consumers. In short, these new age, direct-to-consumer bedding companies make it very easy and convenient for consumers to test and purchase their products. Let's jump into the details of GhostBed's policies so you have a better idea of how this whole mattress-in-a-box concept works.
First, the GhostBed Flex mattress comes with free shipping and will arrive at your home or apartment vacuum-compressed and rolled-up in a medium-sized box. This type of delivery makes it super easy for consumers. You no longer have to bother your friends to borrow a truck or beg them to help you move a floppy mattress up flights of stairs. Once you move the box to your room, all you have to do is remove the bed, cut the plastic and then sit back and watch it magically inflate. Keep in mind, it often takes a couple days for the bed to fully inflate and expand to its true size. According to GhostBed, it may even take up to five days in extremely cold climates.
Starting the day the bed is delivered, GhostBed offers customers a 101 night risk-free sleep trial. In simple terms, the company allows you sleep on the bed for more than three months before making a final decision on whether you want to keep it or not. If you end up liking the Flex mattress, great, it comes backed by a 25 year warranty, which protects against material failures and structural defects. If you want to learn more about what exactly the warranty entails, we recommend visiting the company's website.
If you decide the Flex mattress isn't quite right for you after testing it for at least 30 nights, no problem, the return/refund process is very simple. Just contact the GhostBed customer support team and they'll schedule a time for a third party logistics company to come retrieve the bed. After the pick-up has taken place, the company will issue you a full refund. It's as easy as that. You're probably now starting to see why bed-in-a-box companies are becoming so popular.
Also, just you know, the majority of online mattress companies offer free shipping, free returns, a 100 night trial period and a 10 year warranty. Obviously, GhostBed meets these standards except they go above and beyond by offering a significantly longer warranty.
What Is The GhostBed Flex Made Of?
To put it simply, the GhostBed Flex is a beast of a mattress. It's comprised of six different layers and totals a whopping 13″ thick.
For the bottom layer, the bed uses a 1″ layer of high density support foam. From a practical standpoint, you won't even notice this layer. It's more so there to serve as a foundation for the coils above. On that note, the next layer is comprised of sturdy 8.5″ individually wrapped coils, which give the bed a strong support framework. GhostBed also made sure to include reinforced coils along the perimeter of the bed to ensure sleepers receive solid edge support as they roll-over towards the sides.
On top of the coils is a 1″ layer of soft transition foam. As the name implies, this layer is simply there to serve as a transition from the firm steel coils below. Next, GhostBed uses two separate 1″ layers of gel memory foam, which combined provide sleepers with pressure relief and act as the true comfort layers for the bed.
Finally, within the cover, GhostBed uses a special cooling fabric, which is supposed to help you sleep cool throughout the night. We've seen this before with GhostBed. Their Luxe mattress uses a similar type of material in its cover to help regulate heat.
Overall, we're pretty impressed with the construction of the Flex mattress. If you're looking for a thick, durable bed that will last a long time, the Flex definitely fits the bill.
Pricing And Coupon Code
In terms of price, the GhostBed Flex is a little more expensive than the typical bed-in-a-box but honestly that's expected given its high-quality construction. This isn't your typical two layer all-foam mattress like Tuft & Needle. So with that in mind, we actually think the Flex is a pretty decent value, especially compared to similar beds that you would find in your local brick and mortar mattress store. Here's how pricing breaks down by size.
| Size | Price (MSRP) |
| --- | --- |
| Twin | $1,045 |
| Twin XL | $1,250 |
| Full | $1,375 |
| Queen | $1,485 |
| King | $1,785 |
| California King | $1,825 |
By the way, don't let the pricing above scare you off. GhostBed is almost always running some sort of sale or promotion to make their beds more affordable. On average, we'd say expect to receive at least a $100 discount on your purchase. However, we have seen the company offer even larger discounts in the past. It might be a good idea to check what the current promotion is on the GhostBed website.
Alternatively, if the Flex mattress is out of your price range even with the discount, no need to fret, we got you covered. Be sure to check out our hand-selected list of the Best Cheap Mattresses on the market.
Feel And Firmness
Full disclosure here, we don't actually have the GhostBed Flex yet. The bed was just announced a few days ago. However, the bed is on its way so we will be updating this review over the next few weeks as we test it. If we had to guess though based on specs and construction, we expect the mattress to have a slightly firm memory foam feel (somewhat similar to the GhostBed Luxe shown below).
Additionally, given the coils in the bed and the similarities to the GhostBed Luxe mattress, we think the Flex will likely land around a medium-firm on our soft-to-firm scale.
SEE ALSO: Best Memory Foam Beds List
Body Type
Based on the construction and firmness profile of the mattress, we think the GhostBed Flex will accommodate people of all shapes and sizes. It doesn't matter whether you weigh 100 pounds soaking wet or 300 pounds after a five day all-juice diet. The 8.5″ individually wrapped coils in the bed provide more than enough support.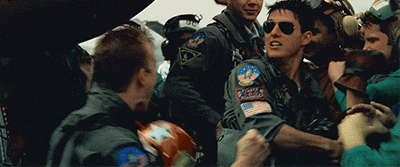 However, keep in mind, although the mattress properly supports all body types, that doesn't mean the bed will feel the same to every person. In general, heavier individuals tend to feel like most mattresses are on the softer end of the spectrum since they exert more force and sink into the soft top layers more than average or petite sized individuals.
Speaking of smaller sized individuals, they typically feel like most beds are on the firmer end of the spectrum given they exert very little pressure and sleep more on top of the surface. Keep your body weight in mind as you progress through this review.
Side Sleepers
Again, we haven't properly tested the mattress yet. We will be updating this section in the coming weeks with our findings. We're hoping the GhostBed Flex mattress will provide a good amount of pressure relief for people who spend a lot time on their side.
SEE ALSO: Best Mattresses For Side Sleepers
Back And Stomach Sleepers
Same story here. We will be updating this section after we have a chance to sleep on the bed for an extended period of time. We're hopeful the Flex will provide the necessary support under your lower back and trunk.
Combination Sleepers
Although the bed uses two layers of memory foam, we fully expect it to be a good option for combination sleepers who rotate between their back, stomach and side throughout the night. Again though, stay tuned for our updated thoughts and opinions.
Does The GhostBed Flex Mattress Sleep Hot?
We will opine on this section after our testing team gets the chance to actually sleep on the mattress.
Keep in mind, temperature regulation is a delicate subject in the mattress industry. A lot of companies like to toss around scientific terms and claim their beds sleep cool but the truth is external factors often play more of a role in terms of how warm or cool you sleep. To use an example, it doesn't matter what kind of special cooling materials a bed uses if you live in Arizona and refuse to turn on your air conditioner during the summer.
Obviously, that was a severe example but I more so just wanted to get the point across so you understand that your mattress isn't everything when it comes to temperature regulation. Other common factors that affect how warm or cool you sleep include the types of sheets you use, what you wear to bed and how often you cuddle with your partner.
SEE ALSO: Best Cooling Mattresses List
Will Couples Like The GhostBed Hybrid Mattress?
Our hunch is that the GhostBed Flex mattress will perform quite well in terms motion isolation and edge support. However, like many of the other sections in this review, we don't feel comfortable enough yet to provide a definitive opinion. Check back in about two weeks and we will have updated data for you.
GhostBed Flex Review Verdict
Based solely on construction and price, we'd have to give the GhostBed Flex mattress two thumbs up. However, we're going to reserve our final opinions until we've had a chance to fully vet the mattress.
GhostBed Flex vs Original Comparison
The Original GhostBed and Flex mattresses are two different animals in almost every respect. Here's a quick overview of how they compare.
Price – The Original GhostBed mattress is quite a bit more affordable than the Flex mattress. For example, a queen size Original GhostBed is about $500 less than a queen size Flex mattress (based on MSRP).
Construction – As you read earlier in the review, the Flex mattress has a durable, hybrid construction. The Original GhostBed mattress, on the other hand, is comprised entirely of foam. The differences don't stop there. The Original model also incorporates a layer of aerated latex foam.
Body Type – Given the constructions of each mattress, we'd have to give the edge to the Flex for large body types. It's just going to be more supportive for heavy people, plain and simple. Small and medium sized folks will be fine on either mattress though.
Feel – We will update this section in the coming weeks after we spend more time with the Flex mattress.
Firmness – We think the Original GhostBed mattress lands around a medium on the firmness scale. We'll update you on the firmness of the GhostBed Flex mattress in the coming weeks.
Sleeper Type – Overall, we think the Original GhostBed mattress accommodates all types of sleepers. It strikes a healthy balance between pressure relief and support. Check back in a few weeks to see what types of sleepers we think the Flex mattress is best for.
In our eyes, the decision between these two beds really comes down to your budget and weight for now. Once we test the Flex mattress, we should have some more insight here for you.