IDLE Sleep Policies
The IDLE Sleep Latex Hybrid ships completely free. However, unlike many of the mattresses that we've reviewed, it doesn't ship through FedEx or UPS. Instead, since this is a hefty, burly mattress, it ships via third party delivery services, which do take about a week longer than the major carriers.
The bed actually shows up in a box that's about 4-feet tall. All you need to do is drag that sucker inside, rip off all of the packaging, and set it on your bed frame. Within seconds the bed will fully inflate—it's actually a pretty fun experience. Somehow they manage to jam a whole mattress (even a king) into a box.
Once your bed is all set up, you have 120 nights to make up your mind about it. IDLE Sleep—like Brentwood Home, Brooklyn Bedding, and others—really wants you to try their mattresses for yourself without any pressure to keep them.
In fact, as long as you've had the bed for a minimum of 30 nights, you can return it for a full refund if you change your mind about it. Essentially, IDLE reasons that you need about four weeks to fully adjust to a new bed and, after that point, if you still don't love it, they'll give you all of your money back.
This is great, but just you know, nearly every single mattress that you'll be buying online will have a trial period, although they're usually just 100 nights.
During this trial period, we recommend that you walk on the mattress everyday for a minute or so. This will help break in the mattress evenly. What often happens is people get a new bed and don't think about the fact that all mattresses soften over time.
So, the mattress they're sleeping on day one is quite different from the mattress they're sleeping on after a few months. It will be softer and, in many cases, hasn't worn evenly.  Your goal during this trial period is to break in the bed, test the bed, and think critically about whether this is the mattress that you'll want to keep for the next 7+ years.
Spoiler: most people do end up keeping their new bed, otherwise all of these mattresses that we've compared and reviewed couldn't afford to offer trial periods and free returns. Hopefully, this will be you.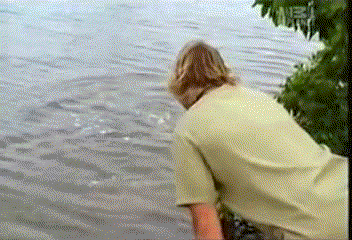 And if you do keep your new mattress, the IDLE Latex Hybrid comes with a lifetime warranty, which is fairly rare to see. There are only a few other companies that offer lifetime warranties—Nectar and DreamCloud are the two that immediately come to mind, but there are a few others as well. Point is, the bed comes with a lifetime warranty, not a 10-year warranty like you'll see with Helix, Purple, and plenty of other brands.
IDLE Sleep Latex Mattress Price & Coupon Code
The typical bed-in-a-box mattress costs about $1,000 for a queen size. These are usually entirely foam beds made of poly foam or memory foam, though, and are therefore lighter and more affordable to manufacture.
The IDLE Latex Hybrid, as you might expect, costs more than the average bed-in-a-box mattress. Here's a pricing breakdown.
| Size | Price (MSRP) |
| --- | --- |
| Twin | $1,229 |
| Twin XL | $1,259 |
| Full | $1,699 |
| Queen | $1,899 |
| King / Cal King | $2,199 |
IDLE Sleep plays the coupon game just like any other online mattress brand. You can check IdleSleep.com to see what discounts/promotions they're offering today. The coupon on this page should also work year-round. This is just how the mattress industry works. They come in higher with the MSRP and almost always offer a mattress deal or coupon.
IDLE Latex Hybrid Construction
This is a really interesting bed that not enough people know about. It's actually a double-sided, flippable mattress and that provides two big advantages for you. First, it means that you can not only rotate the mattress every so often, but you can flip it, which should help to extend the useful life of the bed.
Second, IDLE actually allows you to select the firmness of each side of the bed. You can have two Firm sides, two Soft sides, or one Firm side and one Soft side.
Off the top of my head, I can't think of any other company that allows you to dictate the firmness of each side of the bed. Zenhaven and Layla are double-sided mattresses, but they always have one soft side and one firm side—you can't actually choose.
Here's a look at how the IDLE Latex Hybrid is constructed.
The core of the mattress is a 6″ layer of pocketed coils, which act as the primary support system. These coils are individually wrapped and lightly woven together so that, unlike typical innerspring units, the coils move somewhat independently of each other. This helps to reduce motion transfer on the mattress, which we discuss in more detail below.
Sandwiching the coils are two layers of talalay latex foam, which is a responsive, durable, and breathable foam. The top and bottom layers are IDLE Quilting Foam, which help soften the bed and give it a little of that traditional pillow top feel (just a little).
Cover and Cleaning
The cover is made of organic cotton and has an off-white color to it. This is a hallmark of organic cotton. Pretty much any mattress that has an organic cotton cover—including Loom & Leaf and Avocado—has that off-white tint.
It's very soft and is actually stitched down and has a really pleasant smell to it. Most new mattresses have a bit of a chemical or plastic smell to them, but not the IDLE Latex Hybrid. It smells like a burlap sack or a farmers' market (in a good way).
As for how you clean the cover, you should just spot clean with warm water and a dab of mild detergent. The cover is not removable.
What Does the IDLE Latex Hybrid Feel Like?
Overall, the bed feels like exactly what it is: a coil mattress with a few inches of soft, but responsive foam on top. It actually feels like a hybrid between a fully latex mattress (like Spindle) and a traditional innerspring bed (like Saatva). It's comfortable, but definitely has plenty of bi-directional support.
The firm side will be about a medium-firm on the soft-to-firm scale and the soft side will feel more like a medium on that same scale.
It is important to note that softness/firmness is subjective and has a lot to do with your weight. A heavier person will generally think a mattress is softer than a lighter individual would. Keep that in mind when you're mattress shopping.
Since the IDLE Latex Hybrid has coils and latex foam, it is an incredibly responsive mattress, possibly too responsive for some people.
This makes rotating positions at night effortless. If you tend to switch between sleeping positions, the last thing that you'll want is a memory foam mattress with a deep stuck-in-the-mud feeling. Latex is responsive and so are coils.
Back and Stomach Sleepers
If you sleep primarily on your back or stomach, you will typically gravitate toward a firmer mattress.
Lucky for you, that's exactly what this mattress is. Both the Firm and Soft sides should be just fine for back and stomach sleepers.
You'll get enough support under your hips, but also enough contouring to the shape of your body. There's no doubt about it, this is a nice bed for back and stomach sleepers
What about side and combination sleepers?
The answer is yes here, as well, although you'll want to stick to the Soft version, which offers a lot more pressure relief.
Just as a reminder, the Soft version won't be plush. Rather, it's about a medium on the firmness scale. If you are looking for a true plush mattress, we recommend that you look into mattress Nest Bedding Alexander Hybrid mattress, among others.
All in all, though, it's hard to get mad at the IDLE Latex Hybrid. Regardless of your preferred sleeping position, it should be just fine. Now, if know you want a super soft or super firm bed, that's clearly not this one, but if you're looking for something in the medium to medium-firm range, the IDLE Latex should work.
Can the IDLE Sleep Latex Hybrid Handle Heavy People?
Yes. Because it has coils and latex foam and is 14" thick in total, we see this as an ideal mattress for heavier folks (250 lb+). Coils and latex foam tend to be two of the most resilient and durable materials out there.
And if you count the fact that this bed is flippable, well then, it checks nearly every box for a heavier individual.
How About Medium and Petite People?
Yes here, as well, although we have a sneaking suspicion that medium and petite individuals will overwhelmingly prefer a bed with two Soft sides.
Temperature Regulation
Good news for this category, as well. Coils allow for a lot of airflow and latex foam tends to naturally be a much cooler material than poly foam and memory foam.
The bed doesn't have any special cooling textiles or technology, but the materials it does have tend to do a good job with regulating heat. And, unlike memory foam, latex foam does not change its firmness profile with the temperature of the room.
When a room is warmer, memory foam is softer. The opposite is true in a colder room. Latex foam stays about the exact same firmness regardless of the temperature of your room (within reason).
Here's what it comes down to: if you want a cooler mattress, but not a cold mattress, the IDLE Latex Hybrid is a good option. If, however, you want the best cooling mattress for hot/sweaty sleepers, that's probably not the IDLE Latex Hybrid. It has more of a neutral temperature throughout the night.
Will Couples Like the IDLE Latex Hybrid?
Beyond feel, firmness, and temperature regulation, there are two big areas that are important for couples. One is edge support, which refers to how strong the bed is at its edges.
A bed with poor edge support compresses too much along the perimeter and can make you feel as if you're about to roll off the bed. As you might expect, this can be unnerving and annoying.
Lucky for you, the IDLE Latex Hybrid has good edge support. It's not the best that we've ever seen (that award probably goes to the Simmons Beautyrest Black), but it's not bad at all.
The other important factor is motion isolation. This is a little more widely considered, but still often overlooked. As you can see in video below, there is movement, but it's not crazy.
Motion does tend to transfer through the mattress, so if you're a really light sleeper, there are better options. Motion isolation is important if your partner (or you) is active at night. If you both sleep like a log, you probably won't care about how well the bed deadens movement.
IDLE Sleep Latex Hybrid Review: Verdict
It's hard to find negative things with this mattress. As we've said several times, it's an underrated bed. It's comfortable, customizable, durable, responsive, and even incorporates natural and organic materials. From our vantage point, almost anyone can get the IDLE Latex Hybrid and I think you'd have a good shot at being very happy with it.