Buying the Lucid Gel Memory Foam Hybrid
The Lucid Gel Memory Foam Hybrid is one of the best selling, most popular Amazon mattresses. You can buy it through Lucid's website, but it seems like the majority of people prefer the convenience of Amazon.
If we operate under the assumption that Amazon is indeed the place where you'll buy the Lucid Gel Memory Foam Hybrid, here's what you can expect.
Free shipping — Yes, the mattress ships for free, and that is whether or not you're an Amazon Prime member. You can, however, potentially get faster shipping if you're a Prime member (typically 3-5 business days).
Ships in a box — Just like Leesa, Sealy Cocoon, and others, the Lucid Memory Foam Hybrid will ship inside of a box, a four-foot cardboard box to be specific. It will be compressed, rolled up, and wrapped tightly with plastic.
Trial period — There isn't one. You're basically at the mercy of Amazon and the vendor from which you actually purchase the mattress. By default, Amazon has a 30-day return window and, I believe, you get one mattress return per account. Returns can be a little wonky, so just make sure you want the bed before you hit the "1-Click Buy Now" button.
Warranty — The bed has a 10-year manufacturer warranty. Most beds, whether sold on Amazon or at your local mattress store, will come with a 10-year warranty. It's the baseline.
Lucid Hybrid Price and Coupon Code
If you're looking for a cheap bed, this is it, at least amongst other hybrid/coil mattresses. It's not quite as cheap as the standard Lucid Memory Foam mattress, but then again, objectively speaking, it's a better mattress. Here's a pricing breakdown.
| Size | Price (MSRP) |
| --- | --- |
| Twin | $340 |
| Twin XL | $350 |
| Full | $460 |
| Queen | $530 |
| King | $670 |
| California King | $660 |
You probably won't ever pay full retail for this bed. Sure, Lucid says the MSRP for a queen size mattress is $530, but the average selling price on Amazon is around $370 – $400. In other words, no need for a coupon when the price is almost always discounted.
The price of the bed will fluctuate based on the seller (i.e. Amazon or a third party), inventory levels, and time of year. For the most part, though, you'll be paying under $450 for this bed, regardless of which size you choose. You can click here to check the current price on Amazon for the Gel Memory Foam Hybrid.
Why Weight Matters
When you're tying to find a new mattress, you should factor in your BMI (height-to-weight ratio). A heavier individual puts more stress on a mattress than a petite person and will therefore need a different type of bed. Fortunately, there are plenty of suitable options out there. Here's our list of the best mattresses for heavy people.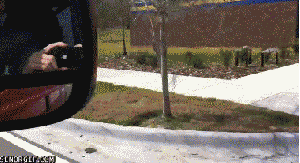 The Lucid Gel Memory Foam Hybrid is actually one of the better budget mattresses for heavier folks. Most mattresses under $500 (or around the $500 mark) are made entirely of foam—they just won't have the long term support that most coil beds will.
Inside The Lucid Mattress
If you were to cut open the bed (like we did), all you'd see is foam, no coils. That's because the bed has a foam boarder around the coils for added edge support. Ignoring the foam boarder for a second, though, the rest of the mattress is comprised of two layers of memory foam, one layer of polyurethane foam, and pocketed coils. Here's a look under the hood of the Lucid Hybrid mattress.
The bed starts with pocketed coils, which act as the support structure for the mattress. We were pleased to see pocketed coils with the bed because they do a better job of localizing support and reducing motion transfer than your typical innerspring unit.
On top of the coils is a transition layer of poly foam. All this layer does is ensure you don't feel the coils through the top of the mattress.
The top two layers are both memory foam. Lucid says one layer is infused with Aloe Vera, supposedly to make the mattress smell better. We didn't notice much difference. On top of that is bamboo charcoal memory foam, which is there to draw heat away from the surface to help with temperature regulation.
The mattress cover is made of a blend of spandex, polyester, and viscose. It's soft, but it's nothing special, which is fine since this is a budget-tier mattress.
While the mattress cover is removable, we don't recommend you do so, as it can be a serious pain to get it back on the mattress. To clean the mattress you should mix mild detergent with warm water and spot clean as necessary.
Alternatively, you can purchase a mattress protector so that you don't need to worry about cleaning the bed at all. If you happen to spill red wine, for example, you just wash the sheets and mattress protector together. Most mattress protectors are 100% waterproof, but they do tend to make a mattress feel a bit firmer since you're adding on another layer. You can get mattress protectors on Amazon and most other retailers.
Lucid Hybrid Mattress: Feel & Firmness
Despite the fact that this bed has two layers of memory foam, it really doesn't have your stereotypical, sink-in memory foam feel. It actually feels more like a neutral, soft foam mattress than a true memory foam bed. Probably the best way to describe it is neutral foam with a hint of memory foam.
You can definitely tell it has memory foam, but there's no stuck feeling. We find the bed to be quite comfortable and accommodating. As you can see in the video below, the foams pop back into shape a lot quicker than standard memory foam.
In terms of the firmness rating for the bed, we disagree with Lucid. They call this mattress a "Medium-Plush" whereas compared to the dozens of other mattresses we've reviewed, we'd call it a true medium on the soft/firm spectrum.
We would consider the Lucid Memory Foam Hybrid to be between Tuft & Needle Mint and Molecule. T&N Mint is just a bit softer and Molecule is a tad bit firmer. That said, Lucid and every other mattress will soften as you use it. The bed might start at a proper medium, but after a while it's going to be closer to a medium-soft.
Keep in mind that your interpretation of softness/firmness is based on your weight. As an example, a 100 lb person will consider this bed to be closer to a medium-firm, whereas a 250 lb person will contend that it's a medium-soft from the get-go. This is the reason that we graphically depict firmness as a range, not a set point.
This review is from the perspective of individuals that weigh between 150 lb and 250 lb. If you're outside of that range, try to factor in your weight as you read through this post.
Back/Stomach Sleepers
We typically lump back and stomach sleepers together since both of them gravitate toward firmer mattresses. While the Lucid Memory Foam Hybrid is not a firm mattress, we do think back and stomach sleepers will be okay on this bed.
The coils provide a good amount of bi-directional support, meaning you apply pressure to them and they push back. You won't just sink into the bed. You'll definitely feel the support of the coils, which is the main reason we think back and stomach sleepers will be fine, unless, of course, they truly want a firm mattress. In that case, there are better mattresses available.
Side/Combo Sleepers
While back and stomach sleepers tend to like firmer beds, side sleepers usually prefer beds on the softer end of the spectrum. Again, the Lucid Memory Foam Hybrid sits on the fence in terms of firmness and is not a particularly soft bed. Even so, it does offer plenty of pressure relief thanks to the top layers of memory foam. This is the chief reason we believe side sleepers will like this mattress.
If you find yourself rotating between two or more sleeping positions at night, you're what we call a combination sleeper. For more reasons than one, we'd give a big thumbs up to combo sleepers with regard to this mattress.
In fact, while it's not the softest or firmest bed, it is ideally suited for someone that sleeps in a variety of positions because it has such a neutral, plain Jane feel to it. It really doesn't matter what sleeping position you favor, Lucid should be just fine for you.
Will It Sleep Hot?
We can't give a yes-no answer here since numerous factors affect temperature regulation. In general, memory foam beds sleep on the warmer end, but coil beds tend to offer more airflow. The Lucid Hybrid is a mix of both, which is driving force behind us giving this bed a temperature-neutral rating.
If you're an especially hot sleeper, however, this is probably not your best bet. But, if you sleep anywhere from "cold" to "kind of warm," you should be fine.
Can It Handle Couples?
There are two extra factors that are of particular importance to couples: edge support and motion isolation. These are less important than feel, firmness, price, etc., but they're still worth considering.
In terms of edge support, the Lucid Memory Foam Hybrid is okay—good, but not great. It pretty much has the same rating as a lot of these budget mattresses.
We actually think edge support is an over-hyped factor when considering a mattress. Sure, it's important if you plan to share a full size mattress, but most couples don't do that. If you're on a queen size, or larger, edge support won't really affect you either way unless you insist on sleeping along the perimeter of the bed. If that's the case, we'd say look into Simmons Beautyrest Black or Stearns & Foster Estate Addison Grace, both of which are much more expensive than this bed, but have unreal edge support (in a good way).
As for motion isolation, it's worth checking into if one partner is a light sleeper. If not, don't worry about this. Most modern mattresses are just fine in the motion isolation department.
As you can see, nothing to worry about here, especially considering this is a sub-$500 mattress, in most cases.
Lucid Hybrid Mattress Review: Verdict
All things considered, this is one of the best mattresses you can find on Amazon. It's affordable, accommodating, comfortable, and supportive. It's really hard to find that combination for under $450. It's not the nicest mattress we've ever reviewed, but it's not trying to be. This bed is all about value for the money, and we think it has that in spades.