Puffy Mattress Review: Video
Puffy is one of the more popular memory foam mattresses available online. It was first popularized by the Ellen Show and since has really taken off. Here's our video review for the bed.
As you might expect, we sort of have limited airtime with a video, so if you need any more details about the Puffy mattress we have a full written post below.
Puffy Company Policies
Like most bed-in-a-box mattresses, the Puffy mattress comes with free shipping. Puffy compresses their beds into a box so they can be shipped via FedEx directly to your door. Once you place the order online, Puffy says the bed should arrive within two to five business days.
Once the bed is delivered, simply move the box to your room and unroll the mattress onto your bed frame or foundation. From there, it's always a good idea to let the mattress fully inflate for about 24-72 hours before sleeping on it.
Now here comes the good part. Puffy also offers a 101 night sleep trial. Essentially, the company is giving you over three months to test the bed and decide whether you like it. In that time, if you decide that the mattress is not for you, no problem, the return process is very simple. All you have to do is contact customer support and they'll schedule a time for your mattress to be picked-up. Once the mattress has been removed (or donated to a local charity), the company will issue you a full refund.
If you decide to keep the bed though, Puffy backs their mattress with a lifetime warranty. This is actually pretty rare in the industry. Most companies offer a 10 year warranty instead. You can read more about what the lifetime warranty entails on the company's website. All in all, Puffy has some of the most customer friendly polices in the bed-in-a-box industry.
Puffy Mattress Price And Coupon Code
In terms of MSRP, Puffy is priced about average for the bed-in-a-box industry (maybe a tad bit higher). Here's how pricing breaks down by size.
| Size | Price (MSRP) |
| --- | --- |
| Twin | $795 |
| Twin XL | $825 |
| Full | $995 |
| Queen | $1,150 |
| King / Cal King | $1,350 |
However, the MSRP prices are a little deceiving. Like a lot of bed-in-a-box companies, Puffy is almost always running some sort of sale or promotion. They set prices high on purpose and then pretty much always offer discounts from there. You can typically expect to take $200-$250 off the MSRP price. You can check Puffy.com for current promotions or check the discount box on the right hand side of the screen to see what you can save.
Pay Special Attention To Your Weight
When it comes to mattresses, your weight is very important. The same mattress can feel quite different to various sized people.
Generally speaking, heavy people (250+ pounds) will feel like most mattresses are on the soft side since they exert more force onto the surface of the bed and as a result sink into the top layers more than smaller sized people. Correspondingly, lighter sleepers will feel like most mattresses are on the firm side since they exert very little pressure onto the surface of the bed (i.e. they sleep more on top of the mattress).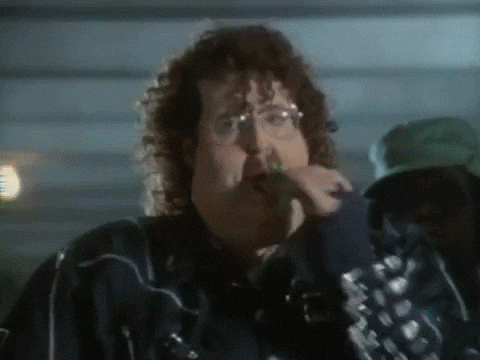 As you will find out below, we think the Puffy mattress is most ideal for small and average sized individuals. Heavy sleepers will probably want to go in a different direction. We'll reference all body types throughout this review though.
What Is The Puffy Mattress Made Of?
The Puffy mattress is 10" thick and comprised of just two layers of foam.
The company has dubbed its top layer as a "Cooling Cloud Foam". This is a proprietary foam that is made of gel infused visco polyurethane foam. The top layer is 4" thick and is manufactured with Puffy's Variable Pressure Foaming (VPF) process. Despite its name, we've found that the top layer feels and functions like memory foam.
For the base layer, Puffy went with a 6″ slab of dense polyurethane foam. This layer acts as the primary support structure for the bed and is also manufactured with the company's VPF process.
This VPF process is a fancy way of saying that the company's foams are manufactured in an environmentally friendly fashion. Essentially, the foams are manufactured in a closed chamber, which helps to minimize process emissions and cut out harmful chemicals.
In fact, both layers of foam in the Puffy mattress are CertiPUR-US certified. This means that they do not contain harmful chemicals, and pass CertiPUR-US standards for foam content, emissions and durability. Specifically, Puffy says the foam in the mattress is made without formaldehyde, ozone depletes, heavy metals, phthalates, and TCEP flame retardants.
Cover On The Puffy Mattress
Wrapping the two layers of foam is a soft, removable cover. While the Puffy cover is technically removable, we don't recommend machine washing it, as it may shrink, or change shape.
If you are eating breakfast in bed, or perhaps some chicken noodle soup while you are sick and accidentally spill something, most manufacturers recommend spot cleaning. This is done by dampening a cloth with a little warm water and mild detergent, and then gently dabbing the stain.
Feel, Firmness And Responsiveness
In the construction section above, we mentioned that the top layer feels like memory foam. That is true, however, it's a slightly different memory foam feel than you're probably used to. Instead of a thick, dense memory foam feel, the Puffy mattress has a more of a light, airy memory foam feel. The girls on the Slumber Yard team like to use the term "spongy" to describe it. As you lay down on the bed, the top layer still conforms to your body's shape (as you would expect from memory foam) but the bed as a whole just doesn't seem as dense as say the Nectar memory foam mattress.
Overall, most of the team members here think the bed is very comfortable. We feel confident in saying that if you generally like the feel of memory foam, you'll enjoy the Puffy mattress.
With that said, the top layer still functions like traditional memory foam. In other words, the top layer is slow to respond after pressure is released. Here, take a look.
As such, you do get a slight bit of that stuck-in-the-mud feel that memory foam is known for, but ultimately, we feel like most sleepers won't have any issues switching between positions.
In terms of firmness, this bed is about a medium on our soft-to-firm scale. All in all, the Puffy mattress is very accommodating and finds a pretty nice balance between support and pressure relief.
Keep in mind that firmness is somewhat subjective. To reiterate what we stated above, the heavier a person is, the softer they will perceive the mattress to be and vice versa.
Is Puffy Suitable For Back And Stomach Sleepers?
Yes, in fact (spoiler alert), we think the Puffy mattress is suitable for all sleeping positions. In terms of back and stomach sleepers though, the bed provides adequate support under your lower back and trunk. Yes, you do sink into the top layer a bit but never to the point where your hips are no longer properly aligned.
However, it's important to note, the statements above are in reference to petite and medium sized individuals. People who weigh over 250 pounds are a different story. We discuss large body types in more detail in the coming sections.
Is Puffy Good For Side Sleepers?
Yes, the Puffy mattress provides a good amount of pressure relief for side sleepers. As mentioned above, the top layer conforms and sort of hugs your body. As such, you'll notice that the top foam layer cradles your hips and shoulders well (i.e. your main pressure points).
Generally speaking, this cradle sensation that Puffy provides is exactly what side sleepers will want to look for. Sometimes when a mattress is too firm, side sleepers will experience some discomfort around their hips and shoulders.
Again though, we're primarily talking about small and average sized sleepers here. Big folks who sleep on their side will still want to go in a different direction.
What About Combination Sleepers?
Yes, as you can probably guess, we think the Puffy bed will work for combination sleepers. The mattress does a good job of accommodating all sleeping positions.
However, again, keep in mind that you will experience a slight bit of that stuck-in-the-mud sensation. Typically, combo sleepers prefer responsive beds but at at the end of the day, we still think sleepers who rotate positions will find the Puffy mattress comfortable.
Is Puffy Good For Heavier People?
As we eluded to above, we do not think that the Puffy mattress is ideal for exceptionally heavy individuals due to its all-foam 10″ construction. This is not a knock against Puffy by the way or a denunciation against the quality of the bed. In fact, we say this about the majority of all-foam bed-in-a-box mattresses.
Typically, we almost always recommend big folks go with a hybrid or innerspring bed that contains coils. That's because coils have proven to be more durable and provide more support than the dense poly foams that all-foam beds (like Puffy) use for their foundations.
If you weigh over 250 pounds, be sure to check out our list of the Best Beds for Heavy People.
Does Puffy Sleep Hot?
Traditionally, memory foam has been known to trap and retain heat. As such, you might assume that the Puffy mattress sleeps hot but actually we found that it sleeps more temperature neutral. In other words, you won't find yourself warming up on the bed but it also won't actively cool you down either.
Keep in mind that temperature regulation is a very touchy subject in the bedding industry. A lot of companies like to market that their beds "sleep cool" but in reality external factors outside the bed's control play a role as well. We're talking about factors like what climate you live in (Canada in the Winter vs Arizona in the Summer), what kind of pajamas you sleep in (flannel vs naked) and how often you run your air conditioner. Factors like these can impact how cool or warm you sleep throughout the night.
With that said, we have tested several beds that we would consider to be "cooling". If you're a warm sleeper or you live in Arizona and refuse to use your air conditioner, be sure to check out our list of the Best Mattresses For Hot Sleepers.
Considerations For Couples
All things considered, we think the Puffy mattress is a viable option for folks who share a bed. It performs well in terms of edge support and motion isolation.
First up, edge support is particularly important if you are sharing a bed with a partner (or a large dog), and plan to buy a smaller sized bed (i.e. full or queen). A lot of times if you're sleeping with a bed hog who creates a moat around the middle of the mattress, you'll find yourself confined to the edge. In this instance, nobody likes to wake up from a peaceful slumber feeling unsupported or as though they're about to plop onto the floor.
That's where edge support comes into play. If your bed is supportive around the perimeter, you can sleep comfortably on every inch of the bed. Luckily, we've found Puffy to be fairly supportive, even while sleeping on our side, with some of our legs hanging off the edge.
Puffy also excels when it comes to motion isolation. For people who don't live and breathe mattresses like the Slumber Yard team, motion isolation refers to a bed's ability to prevent motion from spreading across the bed.
Most memory foam beds do a good job at absorbing impact, and Puffy is no exception. We tested this by placing a half-full glass of water on one side of the bed, and then we proceeded to walk and roll around on the other side. As you can see above, the water did not spill, and the glass barely moved.
So what does this mean for you? If your partner tends to move around a lot in their sleep or has a small bladder, chances are you will not be disturbed when they shift positions or get out of bed.
Puffy Review Verdict
Overall, we can see why Puffy has become so popular. The bed is very comfortable and has a unique, airy memory foam feel.
Bottom line – we see this bed being best for small and average sized sleepers who prefer memory foam over neutral-foam or innerspring beds.