Tuft & Needle Mattress Review: Company Policies
Like nearly all mattresses sold online, Tuft & Needle ships in a box—and that is regardless of whether you order on their website or on Amazon, which seems to be their main retail method. It also comes with free shipping and will typically ship within just a few days of you placing your order.
Once the mattress arrives, you have 100 nights to try it out. This is your chance to give the bed the thumbs up or thumbs down (remember that scene from Gladiator?).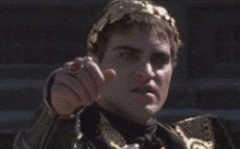 You should allow your body a few weeks to adjust to the bed and, at the same time, do your best to break in the mattress. All beds soften over time, and you really want to try to expedite that process so that you have a more accurate sense of what the bed will feel like for you long term. By the way, 100 nights should be more than long enough to give Tuft & Needle the thumbs up or down—most people will know within the first month.
If you end up smashing that dislike button with Tuft & Needle, inside the first 100 nights, you can get a full refund. Really. There is no catch. They will dispatch a local charity or someone in your area to pick the bed up from your house and charge you nothing in the process. Tuft & Needle—like Casper, Helix, and plenty of others—offers completely free returns.
Clearly, the majority of people keep their new mattress, otherwise Tuft & Needle, Purple, and the other mattresses that we've reviewed couldn't afford to offer free shipping, trial periods, and free returns. Tuft & Needle actually says that 95% of people keep their bed. And if that's the case for you, you should know that Tuft & Needle comes with a 10-year warranty that covers defects, shoddy workmanship, and other issues from the manufacturing process.
Tuft and Needle Price & Coupon Code
If you're looking for a cheap, budget mattress, it's hard to do much better than Tuft & Needle. I know that's a little direct, but it's the truth. This is a pretty good mattress with a very nice price tag. Here's a look at the pricing breakdown for Tuft & Needle:
| Size | Price (MSRP) |
| --- | --- |
| Twin | $325 |
| Twin XL | $375 |
| Full | $475 |
| Queen | $575 |
| King / Cal King | $700 |
The average bed-in-a-box mattress (before any discounts) is about $1,000 for a queen size. As you can see, Tuft & Needle charges much less than that, which is why they aren't all that aggressive in terms of offering coupons and deals on their mattress.
We've seen them run specials during major holidays, but the best prices we've seen generally come courtesy of Amazon. Along with Zinus and Lucid, Tuft & Needle is one of the best selling mattresses on Amazon with over 6,000 ratings.
What is Tuft and Needle Bed Made Of?
This is a 10" all-foam bed with only two layers, hence the reason that a queen size is under $600. But just because it only has two layers doesn't mean it's a bad mattress. In fact, there's a heck of a lot of people that really like Tuft & Needle (again, 95% of people keep their bed).
The base layer is dense polyurethane foam, which is what provides the support and foundation for the mattress. The top layer is a proprietary T&N Adaptive Foam, which incorporates gel and graphite to help with temperature regulation.
The cover on the Tuft & Needle mattress is actually new as of August 2018. Previously, it was somewhat transparent and allowed you to see the foams underneath. Most people didn't care, but others felt like it cheapened the mattress. Tuft & Needle has now swapped that cover out for a slightly different, textured cover that's soft to the touch and is made of polyester and micro polyamide. Just as an FYI, micro polyamide is a textile commonly found in clothing and it has some advantages over cotton.
Why Your Weight Matters
Heavier individuals will apply more pressure to a mattress and thus will experience it to be softer in general; the opposite is true for a petite person. We mention this because as we discuss other elements of the bed (feel, firmness, etc.) we want you to be factoring in your weight. We make our estimates based on someone in the 150 lb to 225 lb range.
Additionally, the heavier you are, the more stress that you apply to a mattress. This is the reason that generally we recommend heavier folks first look into spring/hybrid mattresses, which tend to be more durable and supportive over the long run. As such, we can only recommend Tuft & Needle to petite and medium size individuals. If you're over 250 lb, we just do not believe it will have the long term support that you require.
SEE ALSO: Best Mattress for Heavy & Obese Sleepers
What Does Tuft & Needle Feel Like? What About Firmness?
If you can picture a softer, more neutral foam, that's what Tuft & Needle feels like. It's accommodating, comfortable, and actually kind of bland, but in a good way. It's one of those beds that basically anyone can get comfortable on because it's so neutral. And, it also happens to feel nothing like memory foam.
Tuft & Needle is about a medium on the soft-to-firm spectrum. It's softer than Nectar, but firmer than Bear Mattress. It really is in that sweet spot where a lot of people will find the bed comfortable.
The other nice thing about Tuft & Needle is that it's extremely responsive, meaning it reacts almost immediately to pressure. It's not like a memory foam mattress that leaves behind a body impression. It actually snaps back into shape quickly.
Responsiveness is important because it's an indicator of how easy it will be to rotate sleeping positions on the mattress. If you're working with a memory foam bed such as Puffy or Novosbed, it takes more effort to switch from your back to your side to your stomach and so on. This can leave you feeling restless since you had to exert more effort to switch positions. Luckily, Tuft & Needle is pretty great in terms of responsiveness.
Back and Stomach Sleepers
In general back and stomach sleepers prefer firmer beds. While Tuft & Needle isn't a firm bed, it is suitable for medium/petite back and stomach sleepers. It actually does a nice job of supporting your hips and keeping your spin in proper alignment.
What you're looking for as a back and/or stomach sleeper is comfort down your spine. If you feel pressure in your low back, there's a chance that the bed is too soft. Ultimately what you're looking for is how comfortable you feel when you wake up in the morning, not necessarily how comfortable the bed is from the outset.
Can Tuft & Needle Handle Side and Combo Sleepers?
You betcha! In fact, we think this is a really nice bed for side and combo sleepers, especially if you're on a budget. You might find it to be a little too firm from the get go, but the bed will soften and end up being probably a lot more comfortable for sleeping on your side.
Because it's so responsive, this also makes for a great mattress for combo sleepers. You can easily switch positions on the bed without hardly any effort at all.
Does the Mattress Sleep Hot?
No. We would say it's more temperature neutral. It doesn't have any phase change cooling materials like the Brooklyn Bedding Aurora or TempurPedic TEMPUR-Adapt, but it won't sleep nearly as warm as your traditional memory foam mattress. If you sleep cold, neutral, or slightly warm, you should be just fine with Tuft & Needle.
What Other Factors Should Couples Consider?
Beside the feel, firmness, support, and temperature of a bed, there are two other big elements that couples should be mindful of.
The first is edge support, which is woefully overlooked by a lot of couples. Edge support is all about how tough and strong the edges of the bed are. If the edges compress a good amount, you could experience a roll-off feeling, which you won't like.
Like many other all-foam beds, Tuft & Needle doesn't have fantastic edge support. It's not bad, but it's nothing to write home about. If you plan to share a full size mattress, you should either (1) go up a size or (2) consider a different mattress—but to be honest, there aren't many beds at this price point with exceptional edge support.
The other element to consider is motion isolation. This is key if you or your partner is like this guy: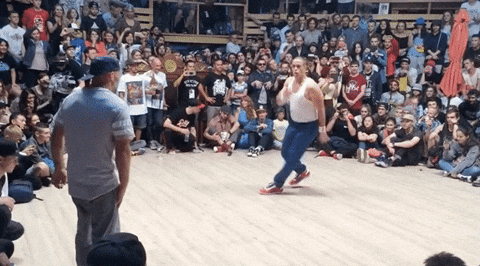 In other words, if you're active in your sleep or are addicted to those midnight cookies, you need a bed with good motion isolation.
Luckily for you, Tuft & Needle is actually pretty good at deadening movement. It's not the best mattress for motion isolation and light sleepers, but you should be just fine.
Tuft and Needle Mattress Review: Verdict
It's not perfect, but there is a lot to like with Tuft & Needle, especially if you care about price. The mattress is comfortable, accommodating, and will check a lot of boxes for a lot of people.