About WinkBed and Their Policies
Anytime you buy a mattress online, you should expect free shipping, regardless of the retailer or brand from which you purchase. If it doesn't have free shipping, you should consider one of the multiple dozens of other mattresses that we've reviewed.
Fortunately, the WinkBed mattress comes with free shipping. Previously, the mattress used to come in a full-size box (see video below), but now WinkBed is roll packed so that it's a lot easier to ship.
We should point out that WinkBed is a heavier, thicker mattress and lacks handles. It therefore is not a lot of fun to move, so you should only get this bed if you're not planning on moving living situations frequently.
WinkBed gives you a 120-night risk-free trial period with their mattress. This is your chance to judge the bed for yourself. If, at any point during the trial period, you decide you don't like the bed or no longer want the bed, you can get a full refund. There is no catch.
The online mattress shopping industry is so competitive that brands are willing to do pretty much anything to get you to try their bed, including offering completely free returns even after nearly four months of use. I guess this also shows you just how low the return rates are for online mattresses. WinkBed, and others, couldn't afford to offer free shipping, trial periods, and 100% free returns if the vast majority of consumers didn't keep their new bed.
In the event that you do keep WinkBed, it comes with a lifetime warranty that protects against defects and problems that occur because of subpar workmanship. There are only a few other brands, such as DreamCloud and Layla Sleep, that also offer lifetime warranties.
WinkBed even has what they call a "Lifetime 50% Off Comfort Replacement Option," which essentially allows you to purchase a new WinkBed mattress for 50% of its current selling price after your trial period expires. This is additional protection for anyone that decides that they want a softer or firmer mattress or just wants a refresh a few years in. The only other brand that comes to mind that has this policy is Nest Bedding.
Wink Mattress Price & Coupon Code
This is not a cheap mattress, but it also certainly is not an expensive mattress. In fact, for what you're getting, we'd consider WinkBed a really nice value. Sure, it's more expensive than Leesa, but it's also (quite a bit) more affordable than Purple 4. Here's a pricing breakdown.
| Size | Price (MSRP) |
| --- | --- |
| Twin | $1,049 |
| Twin XL | $1,149 |
| Full | $1,299 |
| Queen | $1,599 |
| King | $1,799 |
| Cal King | $1,849 |
Like any other mattress brand, WinkBed generally offers mattress deals and specials throughout the year. You can typically expect to receive a $100-$200 discount on your purchase.  In fact, we should have a coupon code for you on the right hand side of this page that will save you money on the WinkBed mattress.
WinkBed Mattress Construction
One of the most interesting things about WinkBed is that it's handmade in Wisconsin. It didn't roll off of the assembly line in China and it's clearly built very well. Here's a video from WinkBed that discusses the manufacturing process.
WinkBed is spring/hybrid mattress that looks like it belongs in a resort hotel. It looks premium, it looks expensive to make, and it looks like a bed that you'd brag to your friends about.
WinkBed starts with 2" of support foam that provide the foundation for the entire mattress. On top of that are 7" pocketed coils that provide the bulk of the support. The reason we're seeing so many beds use pocketed coils (individually wrapped coils) is that they are much better at reducing motion transfer than traditional innerspring units.
Next is a transition layer of foam that also acts as a surface for the 2.5" microcoils to sit on. That's right, WinkBed actually has two layers of coils. The microcoils provide better airflow than a lot of foams and help provide localized support.
The top layer of the mattress is a quilted European pillow top that has a Hypersoft foam inside. This layer is about 2" thick and is what you will primarily feel when you lay on the mattress.
In total, WinkBed measures in at around 15" tall, making it one of the thickest, burliest mattresses we've ever tested. As far as durability goes, we have zero concerns with WinkBed. And, just in case you're interested, Consumer Reports gave WinkBed an "Excellent" in terms of durability.
Wink Bed Cover & Cleaning
The cover of the mattress is made from Tencel, which is a plant-based fiber. It's very soft and looks premium. It also has the OEKO-TEX Standard 100, Class 1 certification that ensures it is a safe, non-toxic textile.
While WinkBed does not have a removable, machine washable cover (like Yogabed or Novosbed) you can hand clean it with a dab of light detergent and warm water. It's not the most practical thing in the world, but spot cleaning works just fine.
It might also be a good idea to look into a mattress protector to completely avoid any issues related to stains; WinkBed actually sells a mattress protector on their website. As an FYI, these protectors tend to somewhat change the feel of a mattress, which a lot of people don't like.
Normally, we'd also add that you can pretty much get any mattress protector that you want (even cheap mattress protectors on Amazon), but because WinkBed is such a thick mattress, it might be best just to stick with the one that's made specifically for this bed. Same goes for sheets—you need stretchy ones and you might just prefer the sheets WinkBed sells on their site.
Who is WinkBed Made For?
This is one of the most durable, resilient mattresses we've come across. We think WinkBed will be a great option for people of all shapes and sizes—even this cat.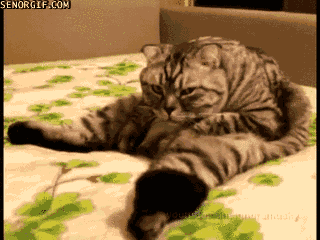 While most online mattresses are made entirely of foam (like Puffy or Nectar) and aren't suitable for people over 250 lb, WinkBed is one of the best mattresses for heavy and/or obese sleepers. In fact, WinkBed actually makes a specific mattress model for heavy people called WinkBed Plus.
According to tests performed by WinkBed, in a 20-year simulation featuring a 350 lb sleeper, WinkBed Plus experienced almost no loss in firmness or loft. In fact, it retained 98% of its firmness and 99.2% of its loft at the end of that 20-year simulation. You can learn more about the Plus version on WinkBed's website.
Given that WinkBed can handle heavy people, it can take on petite and medium sized individuals no problem.
Firmness, Feel, & Responsiveness
This mattress is available in three different firmness levels. They make a Soft, Luxury Firm (most popular), and Firm.
As you can see in the graphic above, the Luxury Firm is about a medium to a medium-firm on the softness/firmness spectrum. This tends to be the sweet spot for a lot of sleepers.
Softness/firmness will vary from person to person. The heavier the individual, the more weight they will put on a bed and therefore the softer the bed will feel. The opposite is true for petite individuals. Make sure to keep that in mind as you do your mattress shopping.
As for how the bed feels, well, it the pillow top is soft and comfy, but the bed overall has a durable, supportive feel. You can tell it's a spring mattress, but in a good way—it feels like this mattress isn't going anywhere no matter how many times your kids jump on it.
The video above shows just how responsive this bed is. The two layers of coils mean it snaps back into shape immediately, making it effortless to switch sleeping positions on at night.
Is WinkBed Good For Side Sleepers?
Yes, just make sure to go with the softer model. That will have more pressure relief than the other two and will do a good job of cradling your body in place.
The nice thing with WinkBed, is that you won't get any of that stuck-in-the-mud feeling since the bed doesn't have memory foam. It just has more of a soft, airy feel to it. WinkBed probably wouldn't be our pick for the best mattress for side sleepers, but it's not a bad option, especially if you want all of the other features that WinkBed provides.
What About Back/Stomach Sleepers?
We also think WinkBed will be a great option for back and/or stomach sleepers, just make sure to look into the Luxury Firm or Firm model. Those should do a good job of keeping your spine in neutral alignment and avoiding any excess pressure in your low back.
And Combo Sleepers?
Because the bed is so responsive, switching positions takes no effort, making this bed suitable for combo sleepers. This will hopefully help you get more restful sleep because the process of moving from your back to your stomach and so on requires a lot less energy than with a memory foam mattress, for example.
WinkBed and Hot Sleepers
Should you get this mattress if you're a hot sleeper? The answer is possibly. The mattress by itself tends to be more neutral, but there's a lot that goes into the temperature of a mattress beyond just materials.
For example, the firmer a mattress is, the more you'll lay on top of it rather than sink into it, which means less material is in contact with your body and you should stay cooler at night.
In general, coils tend to be better than foams for airflow, so WinkBed gets a big thumbs up there. It doesn't have any special cooling textiles, though, like the TempurPedic TEMPUR-Adapt, so it won't actively cool you down. The net result is a neutral-sleeping mattress.
Also, WinkBed sells a machine called coolControl on their website, which circulates airflow to best regulate the temperature of the mattress. Here's a video about the coolControl system.
The coolControl system is rather expensive, but if you're an extra hot sleeper, it might be a worthwhile investment.
Will Couples Like WinkBed?
If you're shopping for two, you should be able to find a firmness profile that's comfortable for both of you—that's the most important. There are, however, two elements that are important mostly for couples that are often overlooked with a new mattress. Let's talk about edge support and motion isolation.
Edge support is all about how strong the edges of the mattress are. WinkBed is fine here, but it's not the best we've ever seen.
Edge support is really only  important for couples that are sharing a smaller size bed, like a queen or a full. With these beds you need to be able to sleep on the entire surface of the bed, including along the perimeter. If a bed has poor edge support, it will give out along the edges and make you feel a bit like you're going to roll off.
As for motion isolation, this is important when one partner (1) is active in their sleep, (2) likes to sneak a midnight snack, or (3) insists on drinking a lot of water before bed.
Given that WinkBed has coils, it's not your absolute best bet in terms of motion isolation. It does a better job than traditional innerspring mattresses, but there are a handful of beds we'd rather have if motion isolation is the number one most important factor.
WinkBed Review Verdict
For the price, it's honestly hard to imagine a better mattress than WinkBed. As we often say, there's no single best bed for everyone, but if you like the ideal of a hotel luxury mattress in your house, WinkBed might be the one for you. It doesn't get everything right, but it gets a lot right.